We're No. 1! is a weekly feature looking at first issues in new comic series, as well as one-offs and special releases. In his reviews, Jeff highlights stories with diverse characters and plot lines Geekquality readers can care about, as well as points out comics that miss the mark.
It's fun to begin the week with a book full of robots, with DW's Transformers: Windblade #1 introducing the first "fan-created" Transformer in the franchise's history. Windblade is the product of a poll conducted by toymaker Hasbro to create a new character for the series, and the fans specifically chose her gender as female. In a world in which the shape changing robots are supposedly genderless, Windblade (along with her best friend Chromia) obviously shakes up that dynamic. This tale of Windblade's communication with the city-sized Transformer Metroplex is also the first Transformers title to feature an all female creative team. Written by Mairghread Scott with art by newcomer Sarah Stone, it looks like Windblade's story will be well guided in this four issue mini-series. Backed by toy production, with Windblade having her own toy now as well, the inclusion of female characters who hold their own with male counterparts is an invaluable representation.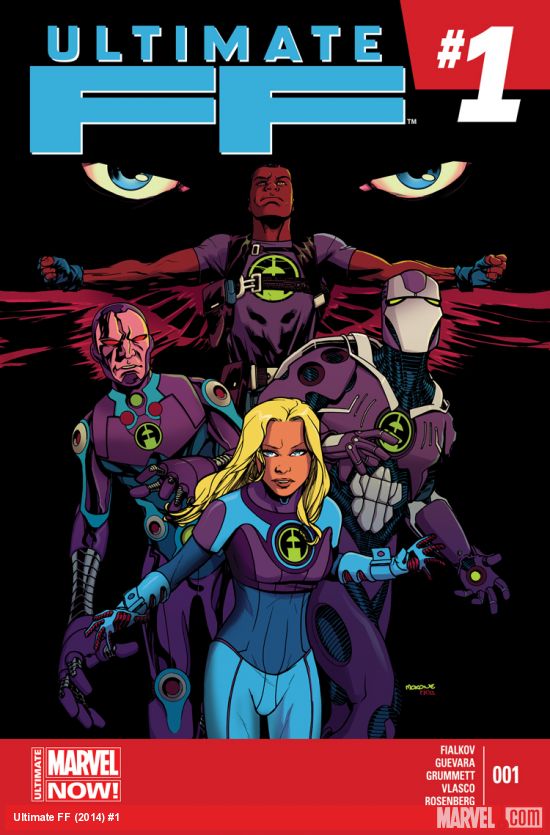 Marvel's Ultimate FF #1 sees Susan Storm take the lead in this alternate universe version of Marvel's first family. She is, in fact, the only original member of the FF to remain in this incarnation that's working under than Future Foundation title. Susan is joined here by Iron Man, Machine Man (who's a byproduct of the near destruction of the Ultimate Universe by Galactus), fan favorite Phil Coulson, and Sam Wilson, the Falcon. Susan is tougher here than she's been in the mainstream universe, angrily leading the team, and at times wishing out loud for an all-female roster. The team's surprise fifth member will shake up the book, and writer Joshua Hale Fialkov has promised to deliver shocking twists throughout the run of the new series. As long as Sue Storm and Sam Wilson are around, we'll follow along.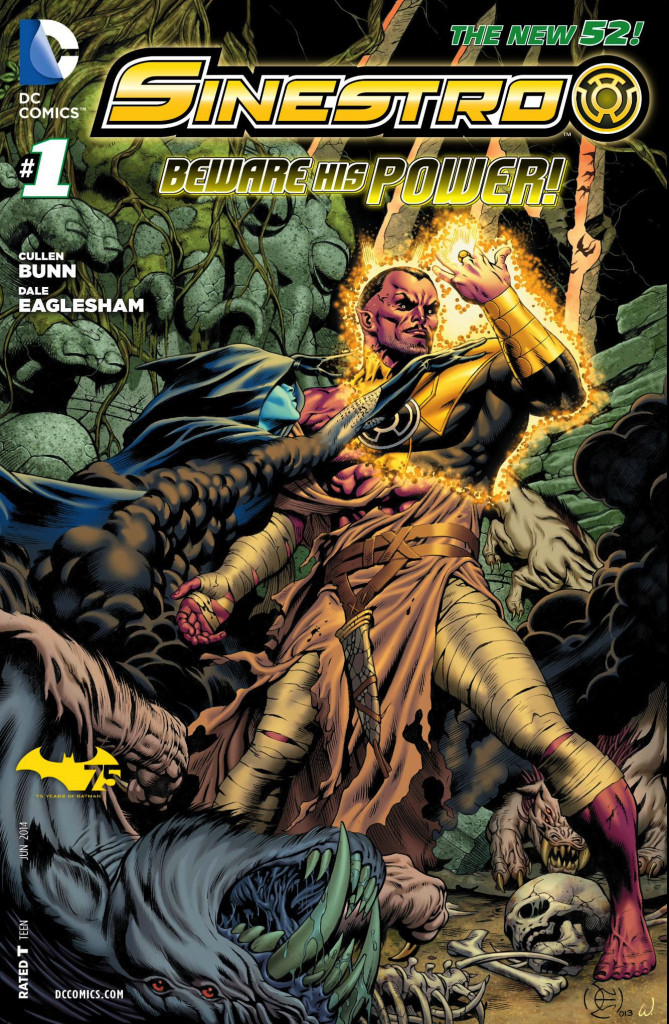 The New 52 has fallen off, lately, but Sinestro #1, written by Cullen Bunn with art byDale Eaglesham, is a nice change of pace. Sinestro has cast aside the Yellow Lanterns, his self named Sinestro Corps, and gone into exile. Lyssa Drak, the woman who has been both his ally and his enemy, shakes him back to reality when he learns  that a few denizens of his home world may yet live somewhere in the galaxy. After saving a small batch, Sinestro realizes he'll need the Yellow Lanterns' help, and must stop them from a futile war against the Green Lanterns. His return to their outpost brings a shocking surprise: their new leader has captured Sinestro's daughter, the Green Lantern Soranik. She is, shall we say, none to pleased to see her father, and it's she and Lyssa who seem to hold sway over Sinestro's life. Both women are strong characters in their own right, but they still mostly serve as support to further a man's story. Still, it's a good story, and Soranik, in her brief appearance, shows quite some grit and a glimpse into her own tale that hopefully will be revealed more in issue #2.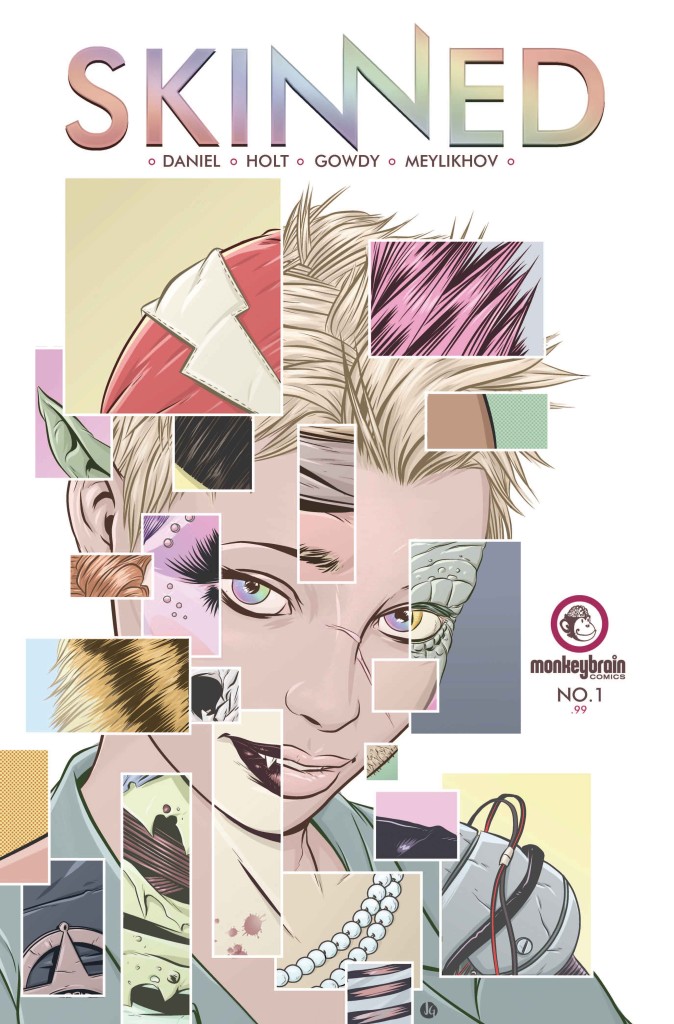 All digital publisher Monkeybrain Comics gives us a mind bending story in Skinned #1, by Tim Daniel and Jeremy Holt, with art by Joshua Gowdy. Aldair is a teenage girl whose parents invented Iris, the artificial intelligence and virtual reality that runs her futuristic world via high tech contact lenses. The citizens are given the lenses at birth, but Aldair objects to this augmented reality for her baby sister Zara. She is troubled by the idea that one can view the world around them as anything they wish, that they can remake reality to their liking at any given moment, and believes in the freedom of choice in the matter. Aldair is also being forced to choose from a selection of young men for a sort of arranged marriage. When talented young hacker Buoy ends up in the lot and lets Aldair see the world without Iris for just a moment, she chooses him (not knowing it was he who hacked the AI), and comes to some startling realizations that go beyond her imagination. This is a powerful narrative about the power of choice and hopefully its digital only readership will be expanded, as it's really one to be read by as many people as possible.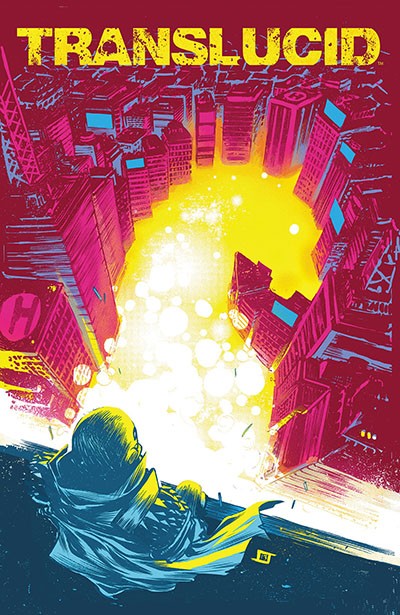 There were plenty of other solid offerings this week, which we'll go through briefly. The concept of what makes heroes and villains who they are, and how they are often bound together in comics, is explored in the fascinating Translucid #1, as villain The Horse tries to come to terms with his nemesis The Navigator's sudden lack of belief in goodness.  Marvel begins a new volume of Bruce Banners life with Hulk #1, adding fan faves Maria Hill and Phil Coulson to the tale of a Bruce Banner in the aftermath of a botched brain surgery. Without Banner's mind to keep him in check, will the Hulk truly become a monster? Only time will tell. IDW brings us a tale that combines space and magic in the life of an unsuspecting young boy with Star Mage #1. The book is a cross between Star Wars and Harry Potter, and wisely wears that influence on its sleeve. Sadly, the young girl he has a crush on in school is just a prop here to serve him up to bullies and not much of a character in her own right. When it comes to altered reality, Skinned isn't the only book to explore the subject this week, as the one-shot Genesis from Image Comics takes us on an unbalanced, trippy but ultimately beautiful ride through the life of a preacher who suddenly finds that his mind can remake the world around him, after he attempts to throw himself off his church. Whether it's a lucid dream of a dying man or an existential dilemma of a newly made deity is unclear, but Alison Sampson's artwork is so stunning it barely matters, delivering some of the most lavish and gorgeous work since Emma Rios' Pretty Deadly.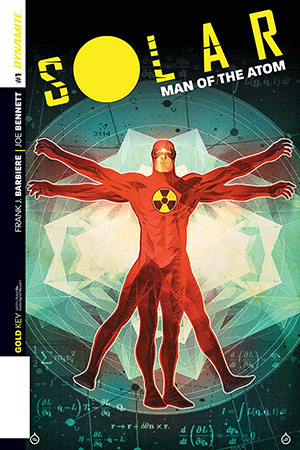 Lastly, Dynamite Comics reboots Solar: Man of the Atom #1 as part of its Gold Key Universe, taking us along on the super human adventures of the scientifically gifted Dr. Phil Seleski, who can literally alter chemistry – and thus the world around him – with his mind. The focus of the story is on Seleski's children, the wealthy and (presumably) corrupt Colin who runs the multinational firm that supports Phil's research, and his feisty and estranged Erica who are the focus of the story. As Seleski's powers begin to turn on him and destroy his body, can his children come together and find a way to save the hero? Erica is interesting and might bear following, but the book is a bit convoluted, and I will likely bear hold off until the trade comes out.