We're No. 1! is a weekly feature looking at first issues in new comic series, as well as one-offs and special releases. In his reviews, Jeff highlights stories with diverse characters and plot lines Geekquality readers can care about, as well as points out comics that miss the mark.
Marvel is really ramping up their push for the upcoming release of Guardians of the Galaxy in theaters. Unfortunately, neither Gamora nor Drax (portrayed by Zoe Saldana and Dave Bautista respectively in the upcoming film) feature in any of the three new GotG books out this week. So for now, we'll just have to wait and see how they fare onscreen.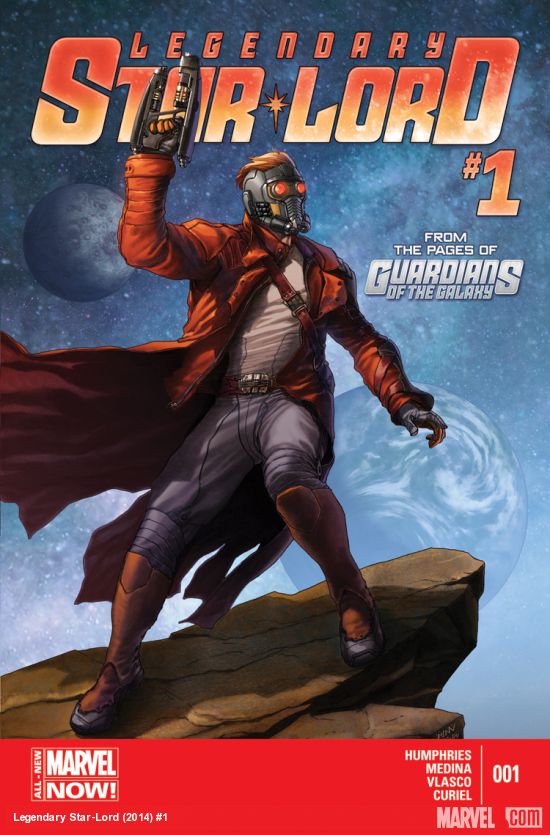 The first of the three books focuses on the team leader who is (unsurprisingly) a blond white man. He's not a terrible person, but a bit wayward in this new series The Legendary Star-Lord #1. Peter Quill's origin story is thankfully limited here, as he manages to battle the alien Badoon for a valuable crystal stashed away in an interstellar orphanage, and save the children in the process. He also manages to have a slightly smarmy sort of "what are you wearing" interstellar holographic phone tryst with Kitty Pryde of the X-Men that's a little offputting. Frankly, I'd rather see Kitty (one of my all time favorite X-Men) standing with Star-Lord kicking some butt, rather than have her depicted in her pajamas at the X-Compound grading papers and flirting with the book's male lead. She has that potential, and the book might even go there, but I'm not sure I'm interested enough in it so far to follow along.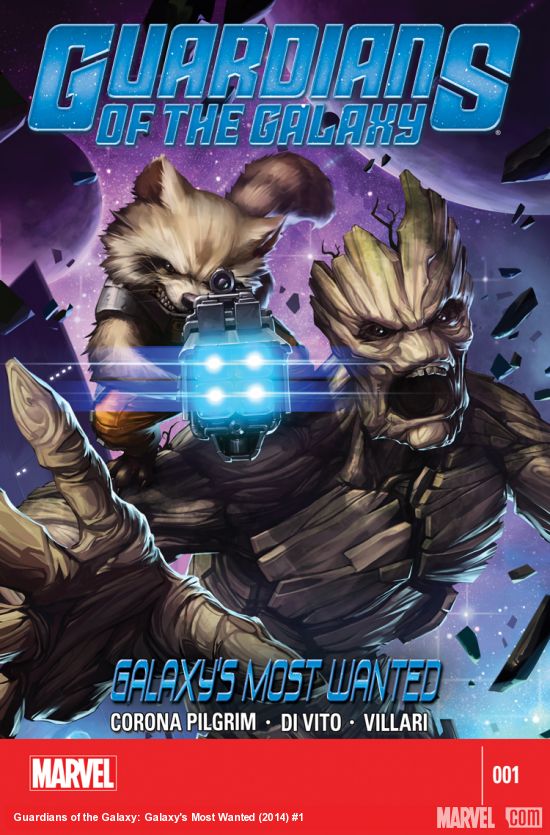 Meanwhile, Rocket Racoon and his partner Groot get some solid love in the comics pages this week. First, there is Guardians of the Galaxy: Galaxy's Most Wanted #1,which is a pretty straightforward outer-space Cops and Robbers sort of tale. Rocket is on the run from some bounty hunters and for a while even his old pal Groot seems to be anxious to turn him in. This story is, oddly, echoed in Rocket Racoon #1, though the solo title for one of Marvel's most original characters has much more heart. Written and drawn by fan favorite artist Skottie Young (famous for all the Marvel Babies variant covers), Rocket Racoon is, in a veiled way, a story about someone searching for their identity. Rocket is convinced that he's the only one of his kind, the last of his people in the galaxy. Now, a mysterious second raccoon (of course, an evil second raccoon) is murdering his way across the stars, and setting Rocket up to take the fall. Mostly, this is just a rip-roaring comedy space adventure. The book promises some real character development for the furry fire-baller, and Young's style is perfectly suited to the story. Marvel may not hit every nail on the head, but they seem to have given some of their best writers and artists a lot of freedom to really put their stamp on the company's characters, none more so than in this book.
Image put out a pair of #1's this week, both of them new series for characters we've seen before. Joe Keatinge and Harry Randolph's print take on Tech Jacket #1, based on the digital series created by Robert Kirkman, feels like a low rent combination of Iron Man meets the Green Lantern. Zach Thompson wears the technologically advanced space armor and uses it to try and save the girl who doesn't seem capable of saving herself. It's standard comic fare and it looks great, but it's not exactly groundbreaking. Image's other book this week, though, is an interesting take on a very popular female character. It's Hack/Slash: Son of Samhaim #1, written by series creator Steve Seeley as well as Michael Moreci, with art by Emelio Laiso. Cassie Hack has fought her share of monsters and then some, and she's retired to a nice "normal" life of bounty hunting in Texas. Her family has fallen apart due to her constant pursuit of slashers and Cassie is now battling some inner demons, trying to avoid the literal ones that she knows are out there. Of course, that life wouldn't make for much of a comic book, and it's not long before a monstrous cabal attempting to raise an ancient evil has drawn Cassie and her nail studded baseball bat out of retirement.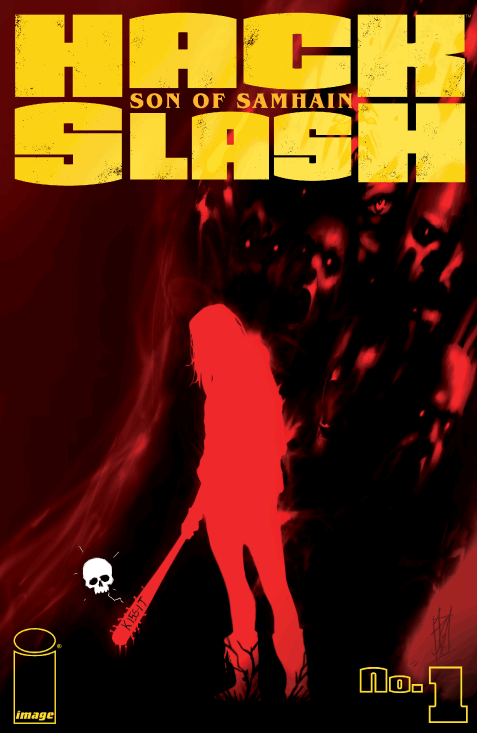 Artistically speaking, she is less of a femme fatale than she's been in the past. She's a character that's always owned her sexy image, stockings and leather bras and all, but here that aspect is simply not a factor. Cassie is a bit more grown up, and it shows physically as well as in her character. She's loathe to dive into a fight, not like her old self, and she's more of a tortured soul than a fiery feminist fighting machine. It's a solid development of the character, but I miss the old Cassie, even as I'm drawn to this new, sadder version as well. Will her fight restore her to the kick-ass hero we know, or will it change her even further? Only the comic itself will tell, and I recommend sticking around for the ride.
Speaking of the ride, we've recently passed the two year mark with this column. It's been a great ride for me, but other projects will soon pull me away from this weekly column. Before then, I will have a roundup of all the best of the last two years, as well as a few more big time books to bring your way (hint: STORM!!!). I'll also continue to spotlight some of my favorite releases now and then, and may even have a few new surprises along the way. For now, thank you for reading this, and I'll be back in a few weeks time with the final installment of the column.