FANCASTBUSTERS!!!!
Breaking news, if you live under a pile of ancient sea turtle shells: Paul Feig, who directed Bridesmaids, is making a new Ghostbusters movie, and this time it has GIRLS.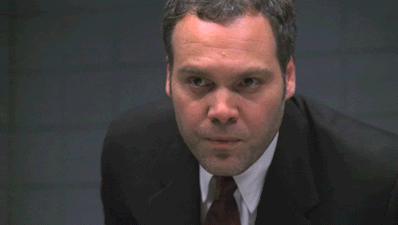 I know…right?!
For me, though, this is sort of where the excitement ends. Word is out that the main ladies to be featured in the movie are Kristen Wiig (shocker), Melissa McCarthy (shocker of shockers), Leslie Jones (I'll get to this later), and Kate McKinnon (sure, I guess). We get one whole WOC and one whole lesbian, wow!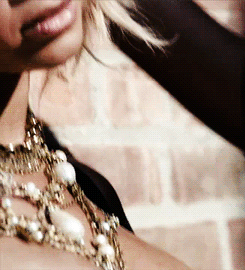 As per usual on the internet, this casting announcement has spawned a bevy of fancasting discussions, just like this one! Full disclosure on my end: I may or may not work ~*in the biz*~ and I am DEFINITELY more of a stickler for considerations like relevance and feasibility, probably more than other folks when it comes to pretend casting movies and TV on the internet. It's not that I don't love your faves – in fact, I'm sure a lot of your faves are also my faves – but when I do this, I also like to make a point, and that point is that diversity is not hard. We don't need to go out into a forest clearing and cast some spells to call up some diverse players for new media. We have people around right here, right now who have name recognition and are just waiting for the opportunity to make that Clooney money.
First thing's first. Let's put it all out on the table, here are my thoughts on the official cast as is (I will admit to being a nit picker, for sure):
Kristen Wiig: I love you, girl, but we've gotta give someone else a chance. Still, if it really came down to who I would sacrifice to the wolves…she could stay.
Melissa McCarthy: Much for the same reason as Wiig, and she has become something of the IT girl for Hollywood to say "Look how good we are at body diversity!" But do I honestly think she'll be great? Yeah, probably.
Leslie Jones: I honestly have never seen her ACT. I've seen her do comedy on TV and in movies but I'm yet to see her develop and execute a character other than herself. She's funny on her own, but I think an ensemble like Ghostbusters needs more than that.
Kate McKinnon: Of all the folks in the current SNL class, I see why she has the broad appeal she does. But I think as far as being a 'buster, there are other ladies that have proven to be more adept at development and execution of original characterization.
That's all the casting we know, so far. Most of you will remember that there are actually 5 'busters, so we'll see what comes of that, as well as the rest of the supporting cast. In the meantime, let's talk about my top picks for this film, in a perfect world where global warming is eradicated and world peace is imminent. This was actually quite difficult for me. I've had upwards of five casts kicking around both in my head and in a list on my phone. What details have I been considering? Let's see:
Will it be more action or more comedy?
Older or younger?
Some boys or no boys?
All POC?
New character reboot or a far flung future sequel where the new 'busters are somehow connected to the originals, biologically or otherwise?
In the end, what I'm going to give you is what I think is the most balanced and feasible cast I can think of with the information we have today.
Main 'Busters
Retta
Super smart and quick witted, and – bonus! – a real life background in science. Retta would be a really strong choice, especially coming off the heels of Parks And Rec's final season, with her and Aziz Ansari's "Treat Yo Self" bits making her something of a noticeable name. Retta deserves somewhere to stretch her comedic legs, with a wider audience, and we already know she can pull off "disaffected but with a heart of gold", better than most.
Cecily Strong
One of my favorites from this SNL class, people maligned her for not being the strongest Weekend Update host, but Cecily really shines in original sketches and digital shorts. Unlike some of her peers, Cecily's most notable roles are the ones that come from completely original ideas, not impressions or impersonations, "Drunk Girl You Met At A Party" being one of the best. She also has the really earnest, nice person quality often seen in other SNL alum and Ghostbuster, Dan Aykroyd.
Hettienne Park
Gone too soon from NBC's "Hannibal", Hettienne Park needs to be back in the public eye, stat. Park's background in theater and comedy is a goldmine for a project like this, and her resume shows she's got the skills for working with a strong ensemble. She is a dry witted, fast talker, and she can handle a gun around cannibals, so why not a phantom or 12?
Now we could stop here. Conventional wisdom would say that Wiig and McCarthy are the box office draws, so we have to keep at least one of them, and can mix it up with the rest. Which, it seems, is precisely what Feig has managed to accomplish with his casting. But this is the internet, so let's mix it up even more.
Tatiana Maslany
The woman can play a million roles at once, so I don't think holding her own against Slimer would be an issue. Tatiana's accolades on Orphan Black are beyond well deserved, she has all the breadth and range anyone could want in an actor. For someone who is playing all the leads on her own series, she still knows how to play, and play well, with her supporting cast. We've seen her be smart, we've seen her be funny, we've seen her do science – what more do we need? Tatiana needs a breakout role for the masses and what better vehicle than a beloved franchise like Ghostbusters.
Stephanie Beatriz
Who doesn't love Brooklyn 99? I love it. You love it. Your mom loves it. Your dog's accountant loves it. Every member of that cast is a gift from the heavens and deserves every accolade rained down upon them. Honestly, you could probably transplant the entirety of that cast into a Ghostbusters reboot and come away with pure gold. And even within an ensemble of geniuses, Stephanie Beatriz is a standout. She's tough as nails, but she CARES, you guys. And she's absolutely ideal for the deadpan "straight man" in an ensemble like this.
Supporting Cast
So all your 'busters are in, who's left?
Tully
If they're going for a story accurate reboot, I think Kate McKinnon would be a fun way to freshen up this role. She's great at characters like Rick Moranis's nerdy and nervous Louis Tully. Though I could be swayed toward a more "traditional" casting with someone like Bill Hader, or even someone lesser know (who should be 100% more known) like Lamorne Morris aka Winston from New Girl.
Dana
I'm pretty committed to the idea of Dana remaining a lady and we could all use a film that's not wall to wall heteronormativity. So that said, I think it would be a wonderful role for Rosario Dawson, who is just so much fun to watch, and also plays into Paul Feig's penchant for casting bigger names in smaller roles in his films. It could also be a great springboard role for an actor like Ruth Negga, Jasika Nicole, Laverne Cox…or even recent Golden Globe winner Gina Rodriguez.
Janine
Janine, like Tully, can go two ways. This is another great opportunity for Feig to cast a more well known actor and to gender bend the role a bit. I mean, a spacey administrative assistant who is also a BOY, would you believe it?! If that's the case, the obvious call is Andy Samberg, and I can't help but love it. I also have a weird love for Chris Pine in bizarre feature roles…blame Celeste And Jesse Forever. There are a whole host of boys I would love to see flirt with any and all of the ladies above BUT ENOUGH ABOUT BOYS. Traditional casting? Obvious choice is Mindy Kaling, which I think is the least Feig can do since it was her book that got all of us talking about an all lady Ghostbusters, anyway. (Other fancasts agree.) But more than anything, Janine would be a great role to introduce a new actor to a wider audience and Antonia Thomas would be my pick. And if we MUST with a het-romance, maybe Janine (a younger woman who sort of looks up to the Ghostbusters, think April and Leslie on Parks and Rec) has a crush on the Seamless delivery boy – Darren Criss? Steven Yeun? Stephan James? – and in the midst of saving the city from the netherworld, the 'busters help their promising young office manager find true love.
The End.
Oh, also Jon Hamm is Slimer.