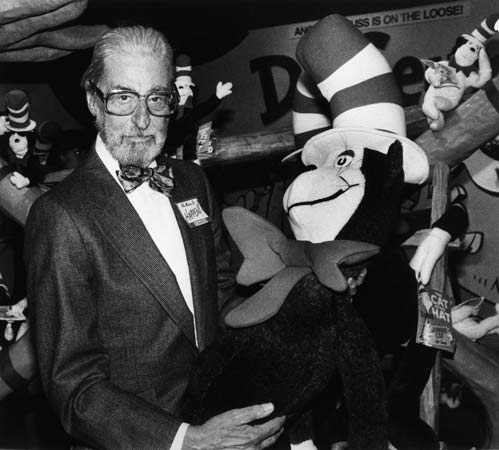 Theodor Seuss Geisel March 2, 1904 – September 24, 1991 
On this special day, I wrote a poem to remember the great Dr. Seuss. – Alice Marie
I do not know what I would do
If I hadn't grown up reading you.
Your stories, poems and artwork books
Helped shaped the way all children look
At cats in hats, green eggs and ham,
The Fox, and Pop, and Sam I Am.
From Myrtle the Turtle, to Max and the Grinch,
From the Whos down in Whoville, to the red and blue fish,
Wockets and a Lorax all meet to remember
A celebration of life on the 2nd of Octember.
With ting-tinklers, strompets and voices they sing
Parading down Mulberry Street in the Spring
A circus of love and of silliness loose
As we all remember the great Dr. Seuss.