(This post originally ran on July 12, 2012, but we are bumping it up in honor of The X-Files' 20th birthday. Tell us about your favorite X-Files episode in the comments!)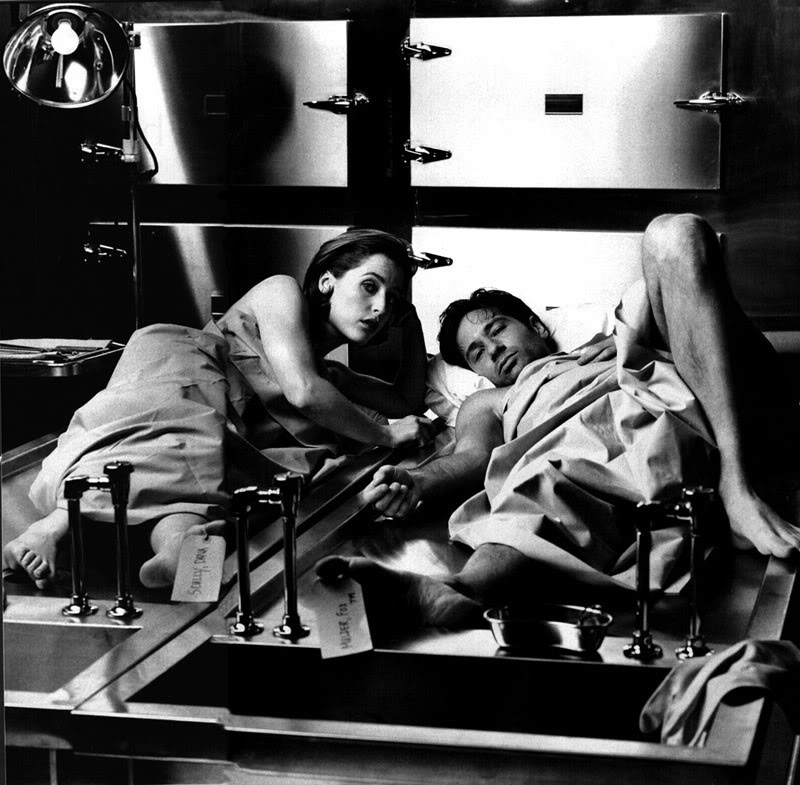 Surprise! (Or not?) To me, FBI agents Fox Mulder and Dana Scully are the ultimate, endgame OTP (and if they're not yours, I don't know what's wrong with you). Even if the Smulder relationship isn't explicit in the series, everything about their chemistry is too hot to ignore anyway: wistful gazes, obliviousness to/denial of their mutual attraction, their emotional dependency and comfort, and the constant companionship.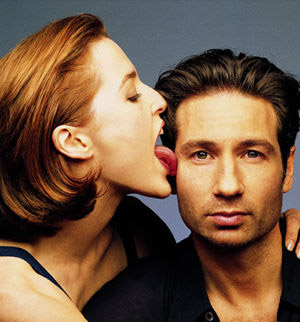 Sure, the plot of the X-Files is riveting and fascinating in its sci-fi goodness, but let's be honest: most of us have watched, and frequently re-watch, the X-Files for the tension, the incredible amount of sexy (shoulder pads included), and the sparks that fly off Mulder and Scully whenever they so much as lock eyes.
Like any good pairing, I can credit Smulder for instilling in my brain all sorts of notions about ideal relationships, seduction, and love. It's only fair I share with you the wisdom I've gleaned from nine sexual tension-filled seasons. Voila!
EYE CONTACT IS EVERYTHING
"I do not gaze at Scully." Right Mulder, you tell yourself that.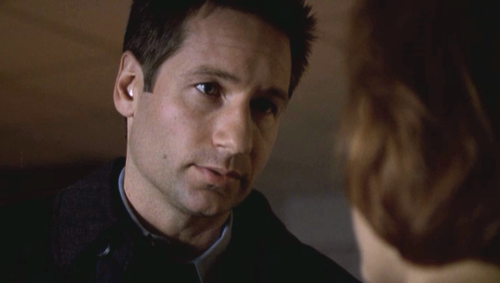 Admittedly, Mulder and Scully aren't the most expressive of folks, and they spend more than half the series in denial, unwilling to admit to themselves the possibility of attraction. Whenever they lock eyes, though, you can feel the frustration, yearning and longing for each other just pouring from their eyeballs, oh those tender little fawns.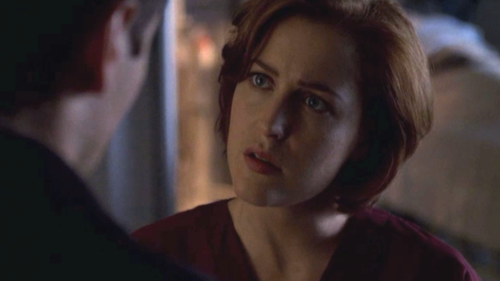 They can try to hide it and they may think they're safe as long as they don't say anything, but the eyes are the windows to the soul, my friends. Although not an actual form of sex, eye sex still counts, especially because it fuels my second point.
LETS GET PHYSICAL, PHYSICAL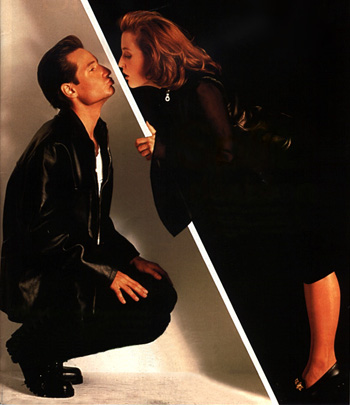 There's little romantic physical interaction between our lovely duo, but the few times they touch, we cherish those precious instances like stingy misers. Every time Mulder stands just a wee bit too close to Scully (all the while gazing at her like she's the last drop of water left in the desert), or in those very deliberate, yet restrained and calculated moments where they touch hands, the heart lurches and the tummy goes all aflutter.
I don't know about you, but off the top of my head I can rattle off a list of my favorite moments of physical intimacy between the pair: Mulder hooking a finger through Scully's necklace to swing her back around; that one time in the Antarctic, when Mulder felt he needed to pull the back of Scully's shirt down so he could palm her neck; or that moment when it looked like Mulder was going to kiss Scully while she was asleep during a stakeout, but it was really just him waking her up. You get the drift.
WHO NEEDS INSTANT GRATIFICATION?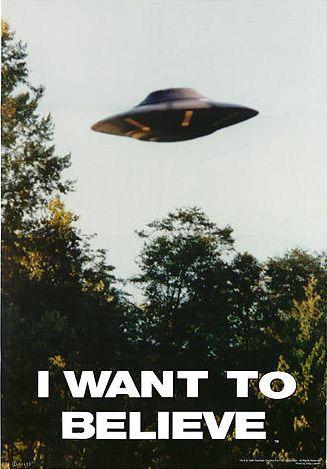 The thing about being a bystander to Smulder is that we wait (and wait, and wait), which can be frustrating at times, but it's what works for them. Both Mulder and Scully are very cautious and guarded individuals, so the stalling allows them to independently come to terms with their emotions, prepare themselves to embark on something that's a bit unsettling and a little out of their depth, and just really get to know one another.
In the end, it's so worth it. If you're going to commit, you might as well really explore your feelings to ensure that the object of your affections isn't a complete nightmare, right? And when you've been following along for so many seasons, you can't help but squeal and scream a little in glee when that kiss finally happens. It's all in the build up, people!
"ROLES" ARE MERELY A SUGGESTION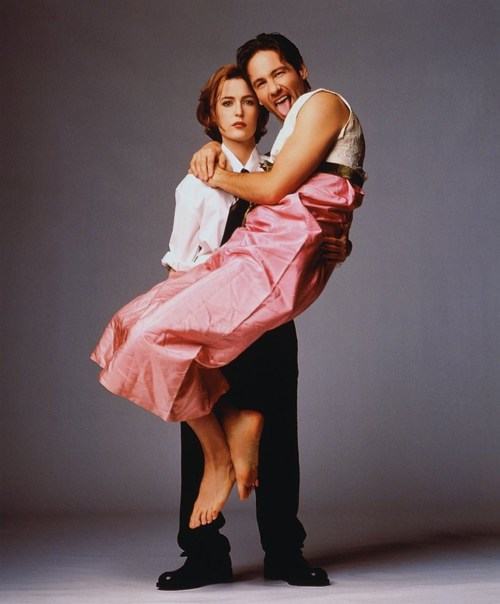 One is an emotionally closed off medical doctor who insists on the scientific method and rationalizing. The other is warm, gut instinct type, slightly unpredictable and notorious for searching for phenomenon beyond our physical world, however new age. Guess which character is which gender?
The best thing about Mulder and Scully – both together and apart – and what makes them so memorable, is that they don't follow gendered roles in their separate lives or interactions with each other. What's even better is that this "departure" isn't highlighted or stressed, which would cheapen everything, really. Our agents are very much the product of their environments and are two intelligent people whose fields and specifications are different, but complimentary. Together, they're just Mulder and Scully.
And if you haven't already noticed, Mulder has a tendency to run (or at least scream) for Scully whenever things get real. Scully's record of finishing – and winning! – fights outnumbers Mulder's sometimes poorly executed flailing, so there's that.
MUTUAL RESPECT = MUTUAL CARE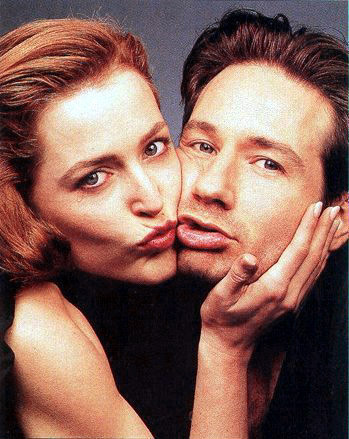 I'm tired of portrayals of these "ideal relationships" where one person is super possessive, with a penchant for stalking, and has a tendency to infantilize their partner, while the other happily accepts this sort of behavior because it's some romantic expression of "love and care." NOPE.
Because Mulder and Scully are first introduced to each other professionally, this shapes the way they approach and get to know one another – courteously and respectfully, with the whole friendship, lust, and love developing afterwards. As much as they disagree on just about everything, they respect each other and their personal and professional opinions and abilities. Mulder doesn't gaslight Scully when she's having doubts (not that Scully would stand for that), and Scully in turn respects that Mulder's brilliance can take unconventional turns.
INTELLIGENCE IS SEXY
When you are an intelligent and articulate person, it doesn't matter if you're lacking in the looks department (not that either of our agents are suffering in that regard). Intelligence just enhances your person with even more charisma and charm. Mulder is definitely a quirky individual who can be an immature jerkwad, but it's undeniable that he's brilliant. Likewise, Scully immediately catches Mulder's attention and respect when he sees her rise to meet his challenges. She may be the very far left brain to Mulder's right, but she is,  without a doubt, one of the most intelligent people Mulder has met. Oh, did you know that she's also a medical doctor?
WITTY REPARTEES = THE ESSENCE OF SEXUAL TENSION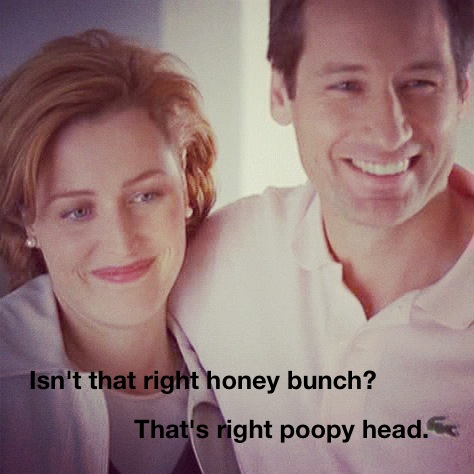 Intelligence is an asset, but being articulate is just the icing on the cake. We've all met people so brilliant it's scary, but when they talk it's like an Ikea manual. They're still undeniably smart (and cute), but a bit frustrating to work with at times. It's safe to assume that one of the many things Mulder loves about Scully is her ability and willingness to verbally spar with him: it's like catnip to his ever inquisitive mind. For the couple who would take nine years to take it to the physical level in their relationship, their courtship consists almost solely of words; this is where they find  comfort, satisfaction, and solace in one other. It's also Smulder's mastery of words that has led to some of the most memorable, squee-worthy moments in their courtship as they flirted, probed, and teased all the while in denial about the state of their attraction.
So really, good looks and shirtlessness can only take you so far in a relationship. When you're in a situation where the odds – imagined or not – might be working against you, keeping you from going forth and consummating, and being with the love of your life, what are you going to rely on? A cute nose that wiggles when you talk and big blue eyes might be a good start for some (Dana Scully), but it can't hurt for the rest of us to follow some of the above guidelines.