We're No. 1! is a weekly feature looking at first issues in new comic series, as well as one-offs and special releases. In his reviews, Jeff highlights stories with diverse characters and plot lines Geekquality readers can care about, as well as points out comics that miss the mark.
When we look at this week's new stories together, something interesting happens: we get a really dramatic cross-section of examples of the much talked about "Strong Female Character", giving us a chance to examine the much-debated label a bit further.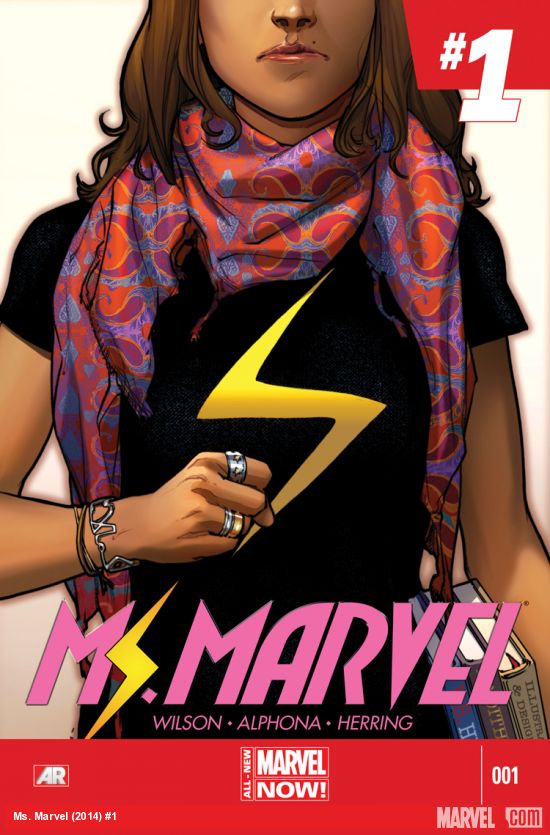 We have to start with the most anticipated comic release for us in quite sometime, Ms. Marvel #1 by G. Willow Wilson, with art by Adrian Alphona. This is the beautifully drawn debut of Kamala Khan, the Pakistani-American girl who will don the mantle of Ms. Marvel. Kamala is in most ways a typical teenager, longing to spend time with her close friends and be accepted by her peers. She wants to experience new things and chafes at the rules and structures imposed by her parents. Kamala's family are Pakistani and Muslim, but are diverse in their beliefs. She has an older brother who is a very devout Muslim, while her father is simply a strict parent. Her mother is a touch overbearing, and while these are stock characters one might see in any family, their religious beliefs help to further inform Kamala's character. She has lived her entire life in America and, like many young people, she feels the pressure put upon her to be a good Muslim and follow her family's cultural and religious heritage. "Why am I the only one who gets signed out of Health class?" she wonders. "Why am I stuck with the weird holidays? Everyone else gets to be normal. Why can't I?" Kamala is very much a teenager first, and it's an important part of the story. She's also an inveterate fan of The Avengers (remember, in her world they are real), a fanfic writer and, in many ways, a rebel at heart. Sadly, she's also the subject of racism from her white schoolmates, although the snarky, backhanded comments are so ingrained in Kamala's life she almost doesn't recognize it. (Thankfully, her friend Nakia, part of a strong cast of supporting characters, recognizes the bigotry when she sees it and says so.) The storm of teenage confusion is a palpable force in the book and I was actually grateful that the superpowers didn't even make it into the first issue. Kamala is ultimately one of the best examples of the Strong Female Character. She is quirky and stubborn, struggling with her sense of identity and dreaming of breaking out of her shell. At the same time, she is afraid in many ways of being herself. The promising theme here is that super heroism will inform the adult she becomes, and hopefully Marvel can make its name doing that (as was done with Spiderman). As an aside, it must also be said that it's wonderful to see a Muslim woman written by a Muslim woman, and we're wishing both Wilson and Kamala all the best.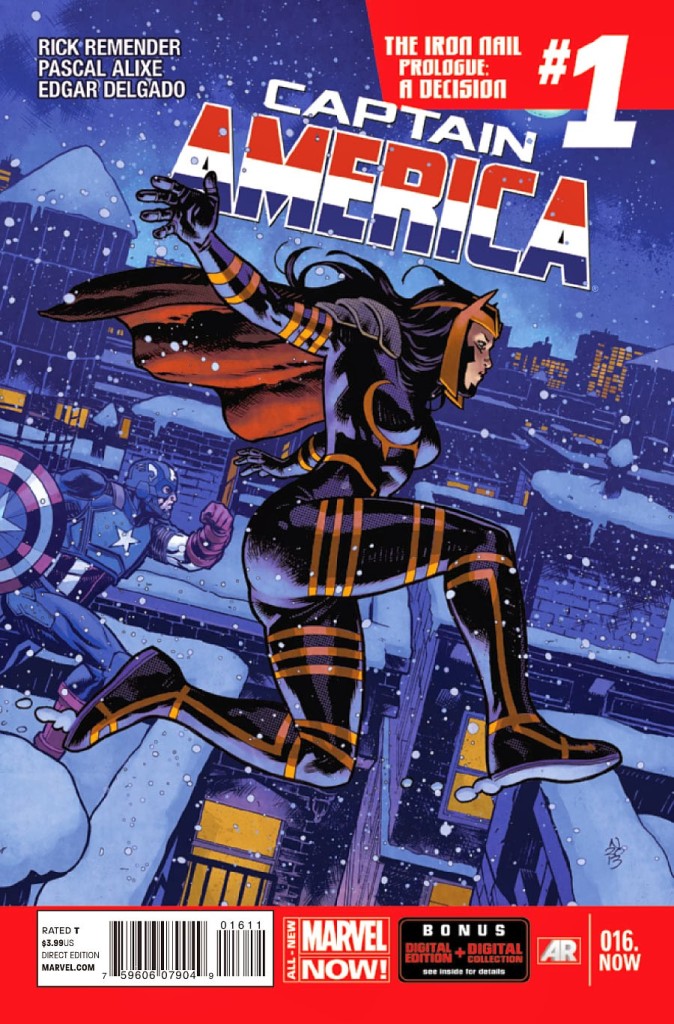 Another female lead from Marvel comes from a place we might not expect, Captain America #16.NOW by Rick Remender, Pascal Alixe and Edgar Delgado. It's also labeled as The Iron Nail #1, so we're going with it. Marvel has been doing this a lot lately, slapping #1's on the cover of good entry points into its regular series, and while many are just marketing ploys, this one serves as a great one-off. The issue features Jet Black, a little known character in the annals of Marvel. She's the daughter of Arnim Zola, the evil mastermind who has been the partner of the Red Skull on and off for years. Jet Black was raised by her father to be, quite literally, a Strong Female Character. Her training as a warrior, however, went further than conditioning her body to kick ass, and thankfully, there is more to her than that. She is so incredibly driven to be strong, both physically and mentally, that she has lost a great deal of her human compassion. Jet Black is a fantastically complicated character who chose to follow Captain America to Earth from an alternate dimension. Motivated by Steve Rodgers to betray her father, she isn't certain that she made the right choice. Like Kamala Khan, Jet Black's character is hugely built upon teachings of the parents, but in this case that education has taken a firm hold. She still believes the things her father told her about the weakness of humanity, and struggles to follow the example set for her by Rodgers to be more compassionate and heroic. She wants to do good in the world, but still sees it as corrupt and "putrid", filled with the powerful taking advantage of the weak. Her father would insist her destiny is to become one of these powerful masters, but she's not willing to let herself become a tyrant, or a servant of one. Jet Black is certainly not a role model but she is definitely a well developed character whose actions serve to further her own story.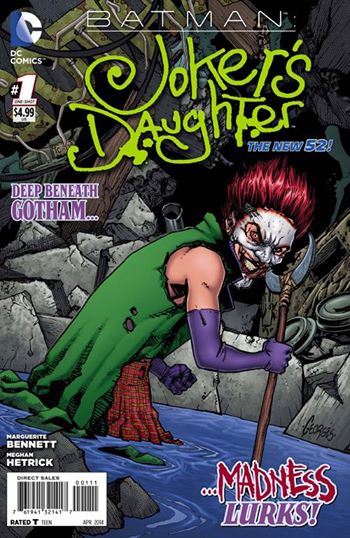 DC got in on the one-off game as well this week with Batman: The Jokers Daughter #1. The title had me wondering, "Why is Batman the first word on the cover? His name's not on Catwoman's book." Aside from that, the book is another exploration of a strongly built character that's a long way away from either example we've seen so far. Written by Marguerite Bennett with art by Meghan Hetrick, the Joker's Daughter is a character we've seen around before and she's been making a name for herself in Gotham's Underground, but this is a deeper exploration of her pathology, as well as her origins. She is tough physically, but as we've seen and said, that's not really the point of the Strong Female Character. She's a deeply troubled person who happens upon a grisly discovery: The Joker's face. Yeah, his ACTUAL face. (For those who don't read all of the New 52 DC stuff, the Dollman carved it off, and then Joker went around wearing it like a mask for a while. It was nasty, in the extreme.) Having donned it, she begins to feel a sense of purpose on a quest to discover the Joker himself, but we quickly learn it's more of a search for her own sense of purpose and even identity. The book also has a supporting cast of women who strongly affect JD's character along the way. The first is Detective Daniyal, a tough Gotham cop who doesn't think much of either the Batman or the Joker's Daughter. She taunts the girl, claiming she doesn't have what it takes to stand alongside Gotham's villains. Interestingly, when the Joker's Daughter has the chance to murder Daniyal she doesn't take it, proving that the detective had a better read on her than the villain would like to admit. Later, Joker's Daughter breaks into Arkham Asylum (rather the reverse of her "father's" oldest trick) and tangles with an orderly named Mahreen. Mahreen was a doctor in Islamabad and England, but when she came to the United Stares her medical credentials weren't considered valid, and now she works nights mopping floors in Gotham's most frightening hospital. Yet, when attacked by the Joker's Daughter, she is all too willing to help her, or find someone who can. Unfortunately, this compassion only pushes JD into further violence. Lastly, JD encounters the Anchoress, another little known DC villain and the purported First Inmate of Arkham. Anchoress has mystical abilities that unlock the depths of the Joker's Daughters mind, revealing that she's lying to herself as well as those around her, and may not be as tortured a soul as she lets on. Why then is she so determined to become the Joker's "prophet" or even his "heir", to bring bloody havoc to the streets of Gotham? This makes for a compelling, if disturbing, reading, filled with fascinating characters who help drive the narrative of an angry and violent woman with a great deal to learn about herself.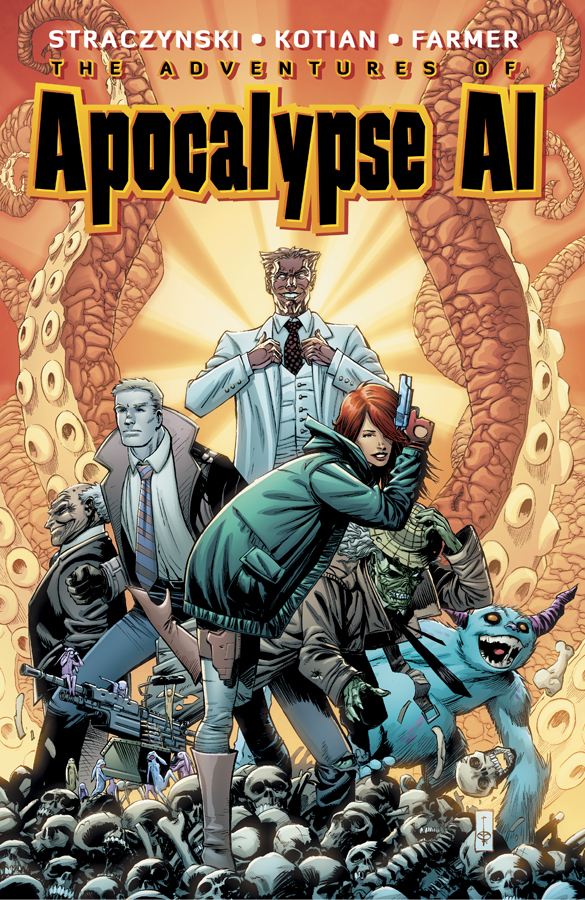 Lastly, the folks at Image Comics bring us a more typical example of the Strong Female Character in The Adventures of Apocalypse Al #1. The titular "Al" is Alison Carter, a PI by trade and the heir to a particular specialization: The End of the World. Alison's cases bring her into conflict and partnership with all manner of mystical creatures, from world devouring demons to zombie detectives and homeless seers. The book is drawn by Sid Kotian and billed as a "noir comedy" and it has all the hallmarks of the classic genre, including first person narration by Alison herself. She's a tough woman who's also not afraid to be sexy when it's to her advantage, and she is very determined to be exactly who she wants to be. When confronted with a demonic spell that forces her into her own nightmares, she must struggle to escape the horrors of … being s secretary and wearing "sensible shoes". Alison roils against the lesser men she encounters, and does so with a callous wit that's her defining character trait. The book was a chuckle from time to time (though perhaps not as laugh out loud funny as the writer might have intended), and Alison's adventures are a tiny bit haphazard, but the humorous air of the book takes some pressure off narrative structure and just gives the reader a chance to delight in this tough lady kicking demon butt, and sometimes that's really good enough.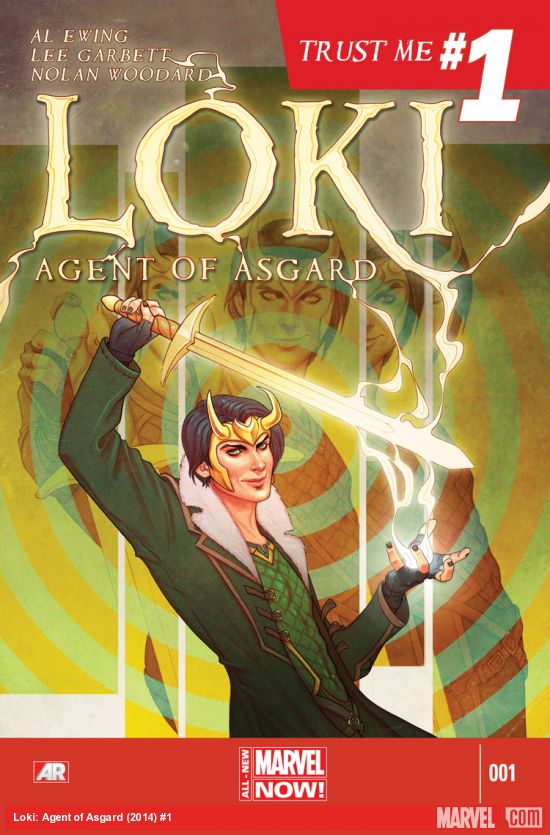 With all that, we'd be remiss if we didn't mention another of bright spot this week, Loki: Agent of Asgard #1, which has been hotly anticipated by fans. Written by Al Ewing with art by Lee Garbett and Nolan Woodward, this new take on the classic Marvel villain is clearly a response to the overwhelming popularity of the film version of the character, and it's nice to see fans get what they want. It's also nice to see a character well aware of his own flaws and on a true road to some sort of redemption, in his own way. Loki is now truly a trickster and not a master of evil, and his great sense of humor permeates the whole book. Even the usually brooding Black Widow drops a solid one-liner in this one, and that's when you know comedy has taken hold of a story. Grab this one for some light, enjoyable super-hero fare.