So by now, everyone knows that Lena Dunham's Girls hit the Golden Globe jackpot and is now in its second season. Cool, great, whatever you're into. Eat a cake in the tub to celebrate on your own time, that's not what I'm here to talk about. A major criticism of the half hour HBO comedy has been its obvious dearth of characters of color featured in meaningful roles on the show. It's the same conversation that's taken place over older series like Seinfeld and Friends. A lot of people are quite pissed about it. A lot more people are pissed that those people are pissed, because apparently it's really difficult to write non-white New Yorkers, or something.
Too bad that's wrong, and in fact it happens quite a bit, even on television. Let's just take a look at some shows set in NYC that feature prominent, recurring characters portrayed by people of color.
We'll start small: Sesame Street has been on PBS for approximately 18 billion years and has always focused on providing children and families with a racially diverse cast of human beings and Muppets. In the past 15 years or so, they've integrated even more characters tasked with teaching kids the benefits of being bilingual. But we're not talking about kids, right? We're talking about grown folks like you and me. Trust me, shows aimed at us, while they often skimp on diversity, don't do it nearly as much as Girls.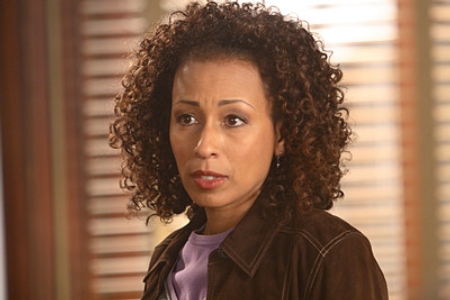 Take everyone's favorite police procedural, Law & Order, and the even more popular Law & Order: Special Victims Unit. On both shows, you see a rotating cast of Black, Asian, and Latin@ characters playing detectives, police chiefs, medical examiners, psychiatrists, lawyers, judges, and forensic analysts, not to mention an even more diverse cast of actors portraying the everyday folks living in New York. If you have a favorite actor, they've probably been on L&O at least once. This world is where we got to know and love actors like Benjamin Bratt, Jesse L. Martin, Tamara Tunie, BD Wong, and even Viola Davis.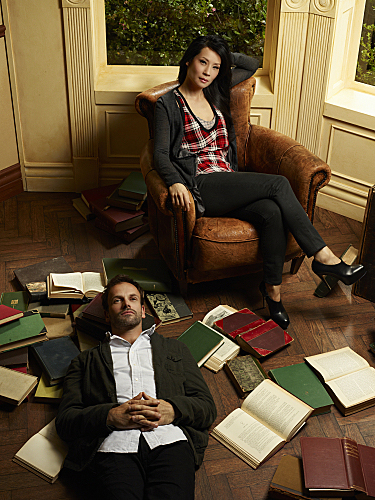 Law & Order too dusty for you? Try a new procedural on for size: our beloved take on the Sherlock Holmes story, Elementary. Right off the bat you're dealing with Joan Watson, an Asian American New Yorker played by an Asian American New Yorker Lucy Liu. Elementary also features series regular Detective Marcus Bell (Jon Michael Hill), who just so happens to be Black. In addition to them, we have several major guests who we hope to see return as the series goes on. Anika Noni Rose plays an old friend of Dr. Watson, several of Holmes' friends both new and old are Black characters, and much like Law & Order, a number of featured actors of color in each episode playing different Everyday People.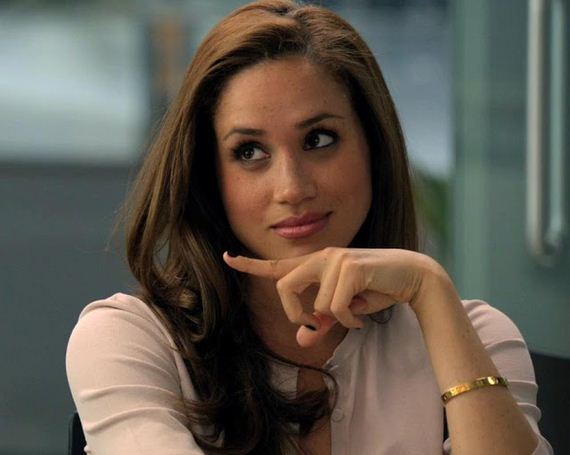 Procedurals not your style? That's cool. How about regular hour-long dramas? USA's Suits fits the bill as well. A show about lawyers that dress well and swear more often than most network shows, it features Gina Torres running her own law firm and wearing amazing clothes, and relative newcomer Meghan Markle as a charming and invaluable paralegal. And that's just the main cast of 6 people. There are PoC working all over the law firm, as well as clients, friends of characters, random rich people and other People In New York.
More into comedies? FOX's hit sitcom The Mindy Project, from Office veteran Mindy Kaling, is also set in NY. The main character, Dr. Mindy Lahiri, is played by Kaling herself, an Indian American. For now, most everyone who works in her office is White (except for comedian Hannibal Burress, who I hope becomes a recurring character), though that may change. But not everyone in Mindy's life is of the Caucasian persuasion: during the half season we've met her brother, her young neighbor (another Asian woman), her secretary's boyfriend (Black), and a handful of other People In New York. Here's hoping we go nowhere but up with this cast.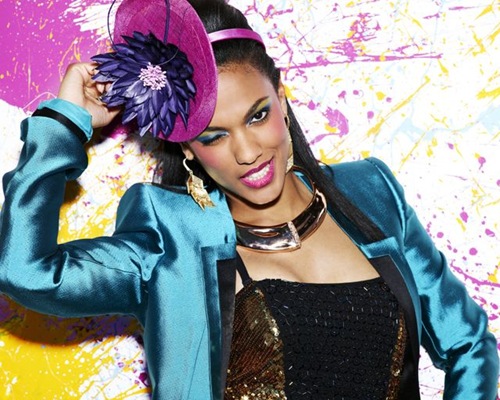 Did you like Sex and the City? Gossip Girl? You should probably check out The Carrie Diaries, CW's prequel to SatC, introducing us to a young Carrie Bradshaw first arriving to New York. If SATC too White for you – which it was for many folks – you're in luck, as one of Carrie's best friends is played by Ellen Wong (Scott Pilgrim Vs. The World) and her mentor is portrayed by none other than Freema Agyeman (Martha Jones of Doctor Who fame!)
Even HBO, with a less than stellar track record with PoC characters (with the exception of The Wire), ran a show similar to Girls. Managing to have at least one person of color in the main cast, How To Make It In America, sadly, was cancelled, but may be primed for a Cougar Town-style return on another network. It's like Girls…with boys. Out of two main characters one is White (Bryan Greenberg) and the other is Latin@ (Victor Rasuk) and the two characters don't stop there, they even manage to have a Black friend, played by Scott Mescudi (aka Kid Cudi)! In addition, the cast included Shannyn Sossamon, Luis Guzman, and Eriq La Salle.
It should be noted that, as far as I know, with the exception of The Mindy Project none of these shows are written and directed by people of color, nor do they air on networks whose main goal is to cater programming to people of color, specifically. The point I'm trying to make is it's not hard. Writing POC into books, movies, or TV shows, especially ones set in areas known to be hubs of diversity, isn't some arduous task that can't be overcome, even if the writer isn't a POC. Of course it won't happen if from the beginning the attitude is "it can't be done". And if creators just can't find a way to make it happen, not even one time, maybe they're not as progressive as they think.