We're No. 1! is a weekly feature looking at first issues in new comic series, as well as one-offs and special releases. In his reviews, Jeff highlights stories with diverse characters and plot lines Geekquality readers can care about, as well as points out comics that miss the mark.
The past two years of putting together We're No. 1! have been a wonderful ride and I hope it's also been enjoyable to you, our readers. Over the next couple of weeks I'm going to look back at what series have stood the test since their #1 issue, enduring as great examples of inclusion and representation. But first, a look at a new release that helped me put things in focus, as I look back and prepare for a change in direction.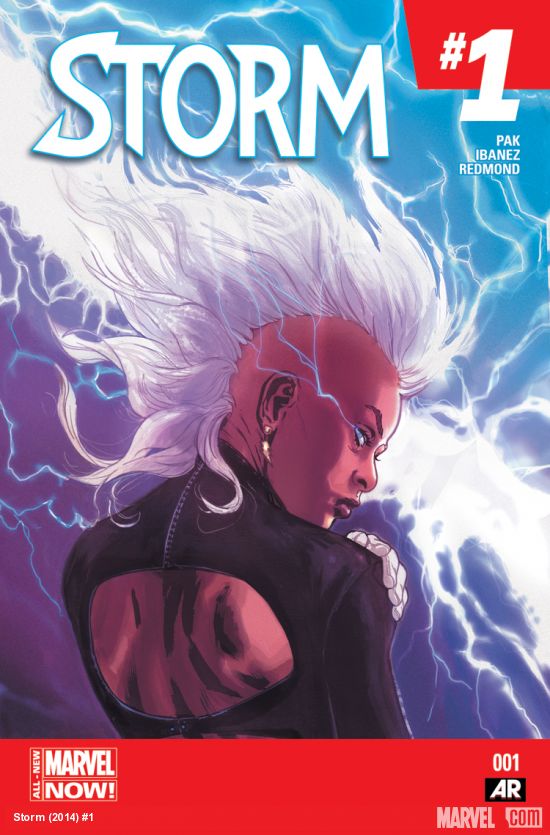 Storm #1 brings us to the new ongoing series for the first Black female superhero in Marvel's history. It's almost hard to believe that in almost 40 years since her creation by writer Len Wein, Storm has never had an ongoing solo series of her own. Here, she's handled beautifully by writer Greg Pak (Code Monkey Save World, X-Treme X-men) and artist Victor Ibañez. Storm has always been the nobility in the X-Men's backbone, that leader of high moral standing and unbreakable will that the team coalesced around in its darkest times. More so than any team leader, Storm has stewarded the X-Men and the young mutants in their care though terrible tragedy. In the new series, Storm comes to the aid of some local humans caught in the path of a deadly tsunami. The perils of global climate change are nothing to the mistress of weather, of course, but Pak deftly utilizes her extreme compassion combined with her role as a leader, making Storm a shining example in comics. Storm a role model to so many readers that it's impossible to keep it out of the pages of the story itself, as she befriends a local child and helps one of her student make a difficult decision about her education, all in the same story. This was an excellent debut for her book, and I hope to keep reading it for a long time to come.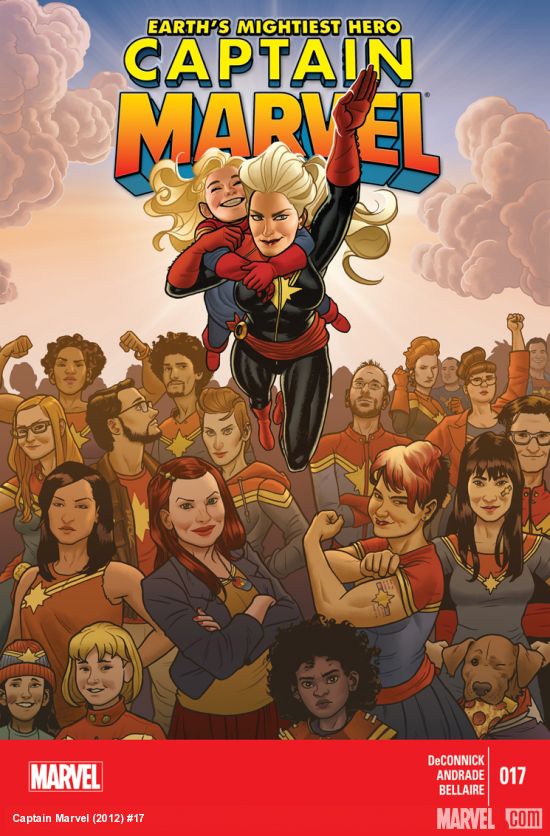 As for Marvel, they've proven consistently over my tenure here at Geekquality to be on the forefront of positive representation in the "Big 2's" comics. The first of their books I ever wrote about here, Kelly Sue DeConnick's Captain Marvel, became a feminist comics sensation, and launched what fans lovingly know now as The Carol Corps. Few who frequent this blog need reminding that the book, now in it's second volume, has done wonders for young readers. Its success helped bring scores of new fans to a better understanding of each other. Comic Cons now regularly feature Carol Corps meet-ups, with DeConnick herself encouraging fans to get to know each other and share their excitement about the character. It can hardly be better praise for a book to say that my own teenage step-daughters are proud dog-tag carrying members of the Corps, and so am I.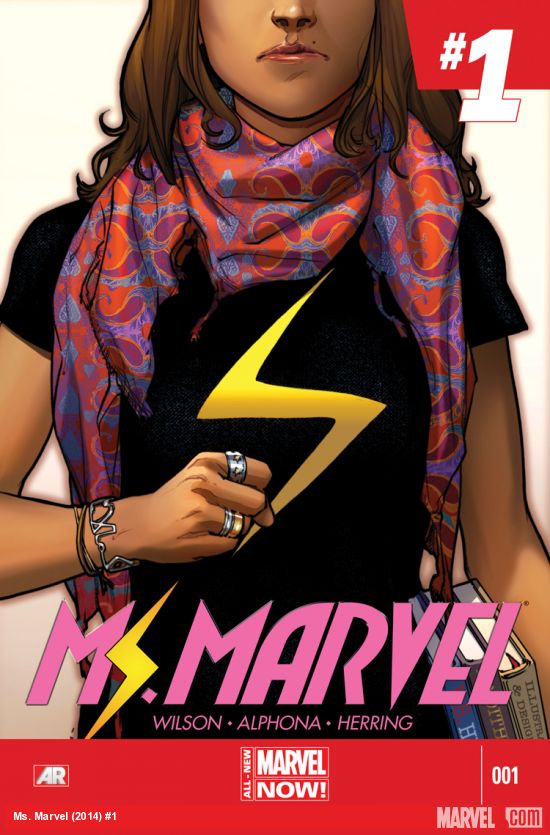 The outpouring of fan support continued with the launch of G. Willow Wilson's Ms. Marvel, featuring Pakistani-American Khamala Khan, as she took up the mantle of her idol, and a more positive and teen friendly book can't be found on the shelves today. Khamala is both confused and empowered, independent and family oriented, Pakistani and American and so much more. Her adventures have been consistently grounded in her own emerging identity as a young adult. This pair of books alone are worth hitting your comic shop every week, and they are just the tip of Marvel's iceberg.
The X-Books were obviously at the forefront, as inclusion and a life of "being different" have long been the core tenets of these titles. Brian Wood made waves (but really shouldn't have) with the first all female lineup in X-Men history. I only say" shouldn't" in that I wish this wasn't such a big deal, as the women of the X have long been some of the best characters in the industry, and an all female team should have been an obvious direction to pursue. That said, Wood and artist Olivier Coipel created a masterful first arc, followed by a well crafted ongoing series that I'm still in love with. The same is true for Brian Michael Bendis' All New X-Men. Initially, I had a hard time coming to grips with the book, but it has since become one of my very favorite X-titles. In particular, Bendis' portrayal of a much more self-aware Jean Grey (time travel will do that to you) presented us with her character both as an empowered woman and a confused teen, making her even more well rounded. Jean has always been the mother's heart of the X-Men, but watching her grow up all over again has been amazing.
There were also a few M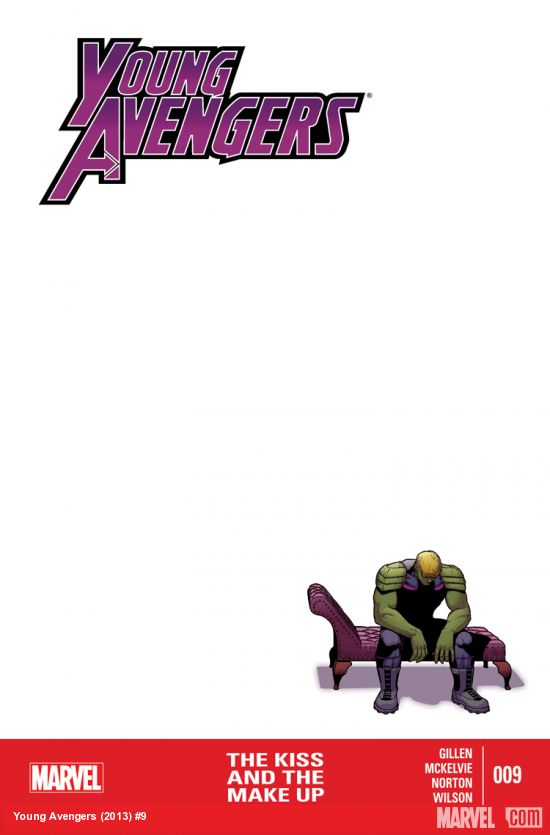 arvel books outside the X-brand that did well over the last two years. My favorites included Kieron Gilllen and Jamie McKelvie's Young Avengers, which addressed important ideas on teen sexual identity, and the Kate Bishop-centered issues of Matt Fraction's Hawkeye. (To be fair, the Clint Barton issues are awesome as well.) Hawkeye is really one of the best super hero books out there, but it's Kate Bishop that really stands out to readers as an engaging character. Charles Soule followed in that mold, looking at the day-to-day life of superhero and lawyer Jennifer Walters in She-Hulk, a series with great art and depictions of Jennifer, as well as some other lesser known lady heroes, recently featuring an amazingly frank discussion between Hellcat and Tigra about always appearing in bikinis. And of course, a discussion of character diversity in modern comics must mention The Mighty Avengers. Featuring Luke Cage, The Falcon, Monica Rambeau, White Tiger, Power Man, and The Blue Marvel, this title by Al Ewing and Greg Land deserves much more credit and readership than it gets.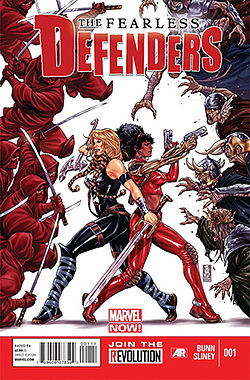 Of those Marvel series that went the way of the dinosaur, I was most sad to lose Cullen Bunn's excellent run on Fearless Defenders. The all female and very racially diverse cast of that book deserved much more time in the sun than they got, and the interesting discussions of gender and sexuality in the book were shining examples of things Marvel gets right. That's not to say the DC is getting it all wrong. There are few that would argue that Gail Simone's run on Batgirl is anything but outstanding. Simone, who in Alysia Yeoh brought a transgender character to the mainstream comic, is an outspoken leader when it comes to women's issues in the comics creators' community, and Barbara Gordon followed suit in her wonderful series. Simone has passed on the character in recent days, and we'll hope that her new scribes take up the mantle with the same aplomb.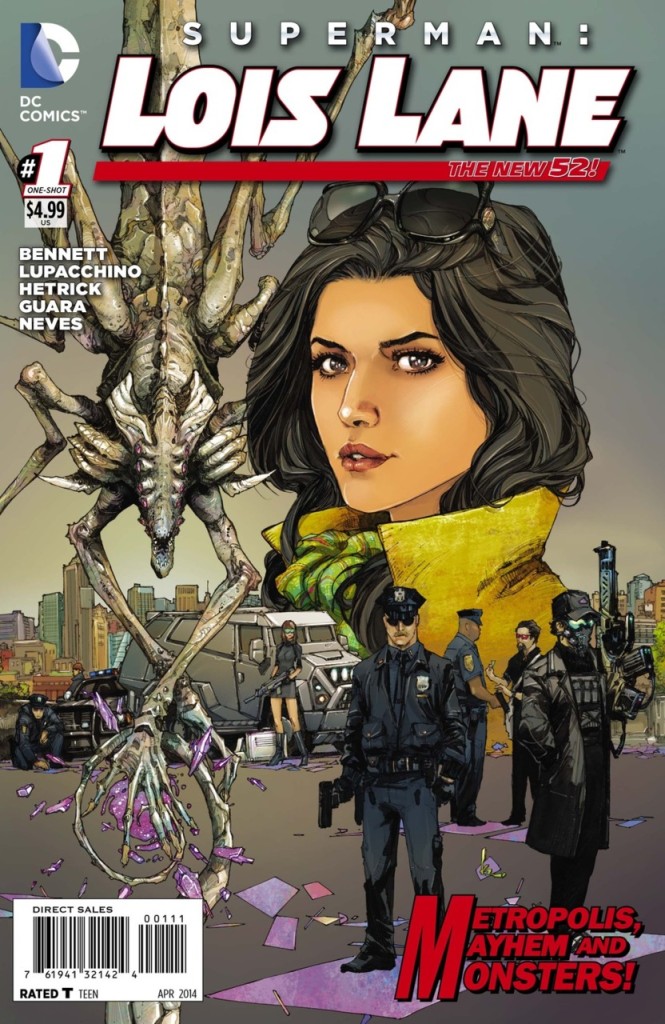 Still, DC has had its share of missed marks, and the one the missed the closest still haunts me. Granted, it was a one shot, and that's part of the frustration. The fantastic work done by Marguerite Bennett on Lois Lane can't be ignored, and I was disappointed that this didn't evolve into an ongoing series for the iconic character. Lois' story in this book was so compelling it was almost insulted by the utterly unnecessary single appearance (just ONE panel) of Superman. I kept wishing it had just been a floating pair of red boots in the foreground, and that the panel had focused on Lois telling him to buzz off, because she's got this under control. It's amazing how the Big S undermined Lois in what was, even still, my favorite DC story of the last two years.
And that's just the Big 2! I'll be back shortly with a wrap up of the best of the indies during my run here, and that's likely to be a much longer column. In the meantime I'll be hoping for some important news during San Diego Comic Con. Will Scarlett Johansson get a Black Widow movie? (If her upcoming film Lucy is a hit, you can bet it will happen, so vote with your dollars!) Will we hear more about Sam Wilson's role as Captain America? We'll find out soon enough, hopefully.