Full, sad faced disclosure: Geekquality staffers aren't able to make it to San Diego Comic-Con this year.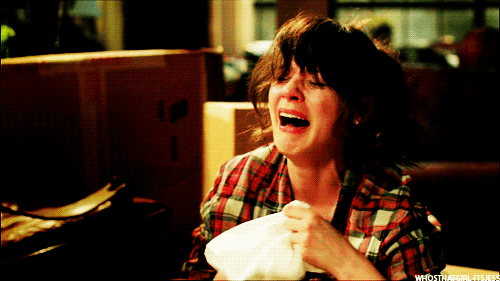 Given that several of our staffers are in the process of moving or starting grad school, as well as saving our pennies for the weekend in August when we take Seattle by storm at Geek Girl Con, going to SDCC just isn't in the cards. This isn't keeping us from wistfully poring over the schedule, however. This year's listing of panels, round tables, and special appearances shows a great selection of programming focused on diversity in geekdom, possibly the best year yet.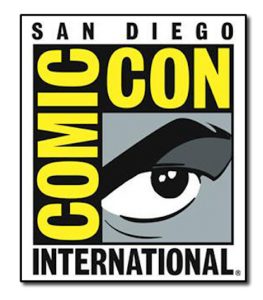 If only we had a TARDIS and an endless supply of caffeine at our disposal… We've put together our list of panels and spotlights we'd definitely attend, if we could. If you end up visiting any of these panels and feel like sharing your post-Con impressions and photos, please contact us! You can check out our full (but nowhere near complete, given the mass of choices) schedule here, which includes some obvious, big deal items like panels for Community, Doctor Who, The Walking Dead, Battlestar Galacatica, etc. Below are some highlights:
THURSDAY
10:00-11:00AM: Racebending.com: Creating Spaces for Diverse Characters and Representations (Room 23ABC) – This panel is how we'd have kicked off the Con, joining our friends from Racialicious. The panel on diversity in fiction, moderated by Racebending.com, includes authors Brandon Thomas (Archaia's comic book Miranda Mercury), Sarah Kuhn (One Con Glory), and N.K. Jemisin (The Hundred Thousand Kingdoms).
10:30AM-12:00PM: Comics Arts Conference Session #1: Subaltern Counterculture and the Strengths of the Underdog (Room 26AB) – This is where the TARDIS (or some other way to be in two places at once) would come in handy. Blending pop culture and academia, museum curators, artists, and researchers talk indigenous representation in comics, Daniel Muñoz's detective series El Pantera, Storm's (X-Men) racial identity, and the concept of race in posthumanism.
12:00-1:00PM: Censorship and the Female Artist (Room 11AB) – Moderated by brand strategist and self-professed social anthropologist AdaPia d'Errico, the discussion will likely cover a lot of ground and address many concerns of censorship of female artists, both looking at specifics and as a broader cultural concern.
6:00-7:00PM: Rewriting the Rules of Queers in Comics (Room 32AB) – This is likely to prove a very exciting discussion, as Oliver Nome (Fathom: Kiani), James Robinson (Justice League), Nicola Scott (Secret Six), Gail Simone (Birds of Prey), Ivan Velez Jr. (Milestone Comics), and moderator Charles "Zan" Christensen (The Mark of Aeacus) discuss the rules (or need for them) when it comes to writing realistic yet diverse queer characters in comic books.
FRIDAY
12:30-1:30PM: Firefly 10-Year Anniversary Reunion (Ballroom 20) – No matter what our complicated feelings might be on Firefly, this would be one for the books. Appearing will be Joss Whedon and some of the cast members, including Nathan Fillion, Alan Tudyk and Summer Glau.
1:30-2:30PM: Spotlight on Kate Beaton (Room 5AB) – We love Kate Beaton's Hark! A Vagrant and she's absolutely deserving of the adoration.
5:00-6:00PM: Sci-fi That Will Change Your Life (Room 7AB) – io9 staff Annalee Newitz, Charlie Jane Anders, and Cyriaque Lamar lead a discussion with other writers on some of the year's most exciting and intellectually stimulating sci-fi output.
6:00-7:00PM: Girls Gone Genre (Room 7AB) – Stay put in the same room for a panel full of kick-ass lady geeks and creators, including Marti Noxon (Buffy, Angel), Jane Espenson (Battlestar Galactica, Torchwood), and Deborah Ann Woll (True Blood), talking about working and playing in areas statistically dominated by men, and what happens when women break through gendered boundaries in pop culture.
SATURDAY
11:30AM-12:30PM: Quentin Tarantino's Django Unchained (Hall H) – Look, we're intrigued by this sneak peak. Quentin Tarantino is another one of those auteurs with whom we have a love/hate relationship, but Django Unchained,  promises to be anything but boring.
1:30-2:30PM: 30th Anniversary of Love and Rockets (Room 24ABC) – Gilbert, Jaime and Mario Hernandez talk about their decades-spanning comic series, still remaining a favorite of many readers, old and new.
5:00-6:00PM: Mass Effect: Past, Present, and Future (Room 25ABC) – Mass Effect developers present the evolution of one of the most popular gaming franchises. The discussion might include hints of future DLC!
7:30-8:30PM: Unlocking Arkham: The Forensic Psychiatry of Batman's Rogues' Gallery (Room 7AB) – Three forensic psychologists (M.D.s and everything!) discuss the natures of such popular villains as Two-Face, Harley Quinn, and the Joker, applying real world diagnostic tools to the characters.
SUNDAY
Sunday would probably be spent recovering and shopping. Although we have a few items added to our schedule, you would definitely find us in Hall H at 12:30PM for BBC's Doctor Who panel.
Are you attending SDCC? What are you looking forward to?