We are cups, constantly and quietly being filled. The trick is knowing how to tip ourselves over and let the beautiful stuff out. – Ray Bradbury, Zen in the Art of Writing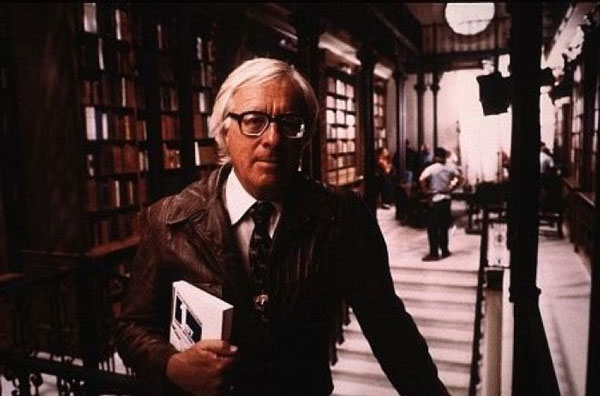 There are certain authors and books that inspired me so much as a kid, that nothing I'd read as an adult can compete for that fiercely defended and familiar spot in my heart. The list includes Alexandre Dumas and C. S. Lewis, Charlotte Brontë and Arthur Conan Doyle, Kir Bulychev and Tove Jansson. Reigning high over all, however, is Ray Bradbury.
I remember the exhilaration of reading The Veldt, my favorite story from The Illustrated Man collection (although, maybe uncharacteristically for a kid, I didn't cheer for the siblings who locked their parents in the virtual nursery, to be eaten by lions); the sadness of a future world ruled by censorship in Fahrenheit 451; and, more than anything else, I still recall the palpable terror and thrill of reading The Martian Chronicles for the first time, with its vicious and strange beauty.
In his stories and novels, Bradbury managed to weave together fantastical worlds and outlandish scenarios with the concerns and realities of his time. He has contributed a great deal to the growth and appreciation of sci-fi as a genre, both as an author and as a fan, publishing fanzines when he was a young man and attending early sci-fi and fantasy conventions. (One of my favorite stories, still, is of young Ray Bradbury too broke to attend a convention in New York and having his friend, Forrest J Ackerman, help out with bus fare.) His words sparked imaginations of kids worldwide and will, hopefully, continue to inspire future sci-fi readers.
If you are a fan of Ray Bradbury's work, share your thoughts and favorite quotes and moments in the comments.