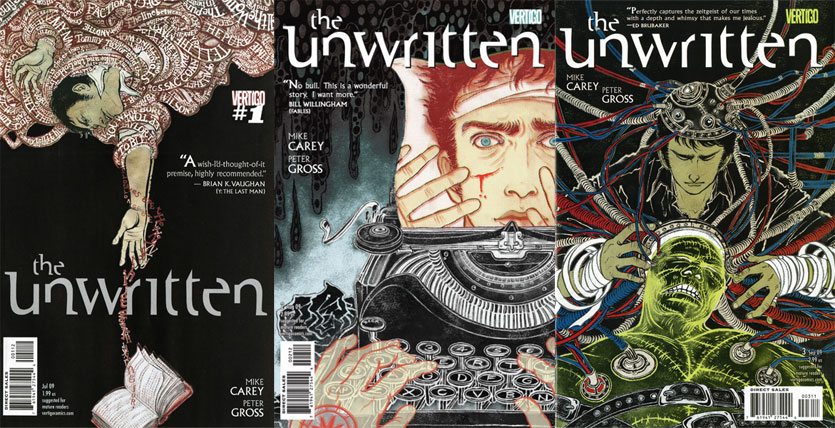 How many of you guys are major Harry Potter fans? All of you, right? If my Tumblr dashboard is any indication, I'm just going to assume we're all on the same wizarding page here, and I'd like to tell you about The Unwritten. Written by Mike Carey, with art by Peter Gross, this series is about the magic of the written word. The story centers around Tom "Tommy" Taylor, the son of famed novelist Wilson Taylor and the inspiration for his Tommy Taylor novels, the Harry Potter of this comic book's universe.
In Wilson Taylor's books, Tommy is a young wizard who, through his burgeoning magic powers and with the help of his two best friends, must defeat the dark evils. The real Tom has been living off the fame of the novels, attending conventions, but constantly having to explain to fans, swearing up, down, back and forth, that he is not actually Tommy Taylor the wizard boy. Then suddenly, Tom finds himself in the middle of scandal and no longer the media darling, framed for murder; strange things begin to happen that blur the line between his life and the world of fiction, opening his eyes to magic and the true power of stories.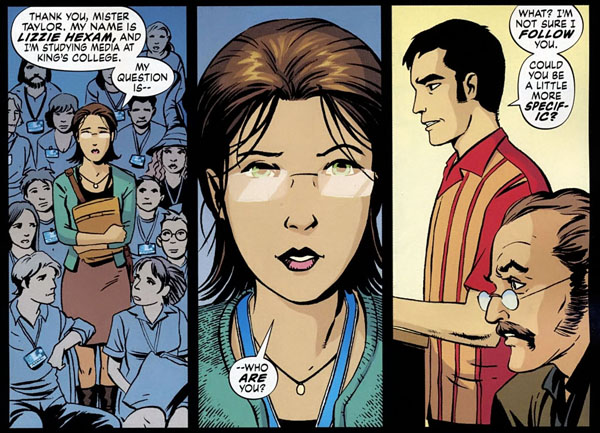 You really don't have to be a Harry Potter fan to get into The Unwritten, just a fan of books in general. From Moby Dick to Charles Dickens, comic books and collective consciousness, this series is a love letter to the written word. Tom has to figure out who he really is, where he really came from, and in the process make sure that his two comrades, Savoy and Lizzie Hexam, don't get lost in the process.
The Unwritten is excellent at creating a realistic depiction of the population of modern London (in crowd scenes and bit players), as well as bringing classic characters to life in Tom's interactions with storybook legends. While Peter Gross's art is truly remarkable, nothing can quite compare to the covers of this series, which are all done by Yuko Shimizu. They capture a certain magic while retaining the darkness that is so crucial to this story.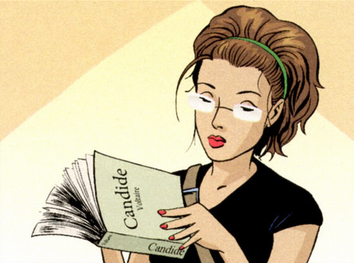 My criticism of the story, however, is that it is definitely "euro-centric" (overwhelmingly white). On top of that, the story line of Lizzie Hexam (The Unwritten's Hermione Granger character) is questionable at best. Lizzie Hexam's origins are very similar to Tom's: she doesn't know who her family is and was also raised by Wilson Taylor. Lizzie is smart and capable, but she was also trained and conditioned to be a plot device in Tom Taylor's world. I have to wonder about Carey's intention for Lizzie's role in the story. Was his goal for her character to make a statement on the way women are represented in fantasy fiction, or is he just another male author who doesn't know how to write an independent female character? While I certainly can't speak to his intentions, I hope that this is just a tongue-in-cheek way of commenting on the way women are frequently written as nothing more than plot devices.
The Unwritten, with an engaging storyline and beautiful art, is a great series to start with if you've never picked up a comic book in your life and would consider yourself more of a literary buff. The references and visual tributes are fantastic, and the theory of words holding magic and power makes for a great central plot. I can't wait for the next trade volume (vol. 6, out later this October) and the chance to learn the truth about the Taylor family, the Tommy Taylor books, and the fight for control of the collective consciousness.